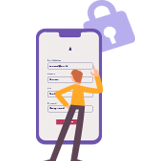 We're delighted to bring you an updated version of Equinox Rewards having a wide range of exciting features and an altogether enhanced loyalty experience!
Please REGISTER again and enjoy uninterrupted services
Gift

Cards & Instant E-Vouchers
Earn Equinox

Points with every swipe

Shop, pay bills and more, online or offline, with your Equitas Bank Debit Card and earn Equitas Bank Points. Every time you swipe your card, you get points in your account that you can redeem later! Here's how redemption works:








Copyrights © 2020 Equitas Small Finance Bank. All rights reserved.
Site best working with Chrome, Firefox, Safari and Edge browser and doesn't support Internet Explorer